XZeeR always said how the porn industry helped the development of the internet, PC World  magazine wrote an article about it .
The sex industry is behind many innovations that today's Netizens can't live without, as well as some nasty bits we wish had never existed.
Dan Tynan, PC World
For an industry that many people won't admit they've ever patronized, pornography has had an amazing impact on virtually every new medium, from cave painting to photography. Dirty pictures have been credited with ensuring the future of the VCR, boosting cable TV subscriptions, helping to kill off the Betamax and HD DVD formats, and (perhaps most important) driving the growth of the Internet.
In fact, the adult entertainment industry has been on top of many of the Net's most crucial tech innovations–but not because it invented any of them.
According to Lewis Perdue, author of Eroticabiz: How Sex Shaped the Internet, "without business and technical pioneers in the online sex business, the World Wide Web would never have grown so big so quickly." (Not that we think size matters.)
The innovations happen because porn is "an ecosystem in which participants are willing–indeed forced–to experiment, and where experimentation isn't hobbled by common sense, good taste, or bureaucracy," says Bruce Arnold, principal of Caslon Analytics, a research and analysis firm from Braddon, Australia, that specializes in regulatory issues, demographics, social trends, and technologies.
In an industry notorious for erecting walls of secrecy, hard numbers are difficult to come by, and most evidence is anecdotal. Still, it's clear that the adult industry has helped shape the Internet as we know it today, even if it has also been at the forefront of a number of less savory innovations. Let's take a look at a not-entirely-dirty dozen.
To read the list click more
1. Nice: Online Payment Systems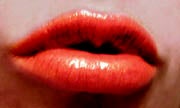 The next time you buy something at Amazon or another online retailer, marveling at the ease and security of e-commerce, don't just thank Jeff Bezos, thank Richard Gordon. In the mid-1990s Gordon founded Electronic Card Systems, which pioneered credit card transactions for a wide range of disreputable sites, according to the New York Times.
"While riches were being minted and squandered in the dot-com '90s, Gordon made a fortune by taking a commission for processing sales on a range of sites…like ClubLove, which published the Pamela Anderson-Tommy Lee sex tape," wrote the Times' Brad Stone. (Through his lawyer, Gordon officially denies having been involved with pornography, but Stone found more than a dozen current and former employees who suggested otherwise.)
According to Forrester Research, Web users spent about $1.3 billion on online porn in 1999. That represented about 8 percent of all Net commerce that year, and more money than people spent online on books or plane tickets. Back then, it was the Internet's leading industry. By 2006, however, Net porn was generating just $2.8 billion in revenues–a much smaller piece of the online pie, which had grown to $150 to $200 billion.
Richard Gordon also owns a Web design firm that created sites for the American Bible Society–or at least it did so until Stone contacted the ABS last May–proving that Gordon could swing both ways.
2. Naughty: Spam
The sex industry didn't invent spam, but it provided ample proof of just how profitable a spam-driven business could be. In the late 1990s countless daily come-ons for porn sites were a fact of life for most people with an inbox. Between 2001 and 2002, adult-oriented spam rose by 450 percent, according to Cyber Atlas. By April 2003, one out of every five spam messages sent were for adult sites. However, by October 2008, that number had shrunk to a puny 2 percent, according to Symantec's State of Spam report [PDF], eclipsed by unsolicited offers for loans, pills, and other spam scams.
3. Nice: Streaming Content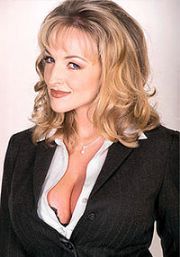 Before CNN.com or YouTube started filling the Internet with streaming video, X-rated sites were pumping out videos of adult stars doing what comes naturally (or not), over and over and over.
In a May 2001 interview with NPR, Danni Ashe (pictured), founder of seminal softcore site Danni's Hard Drive, noted that "the adult entertainment industry was the first to use streaming JPEG push video, which was video that worked…in the browser and didn't require a plug-in. I think as an industry we tend to jump in a little bit faster and tweak the technology and try to get it to work faster."
In 2003, Acacia Research sued dozens of porn sites for allegedly violating its patents on streaming video. The patent portfolio company sued the pornsters in part because they were easy targets, but also because that's where most of the video action was. Subsequently Acacia got around to securing licenses from Disney, the New York Times, and other less titillating video streamers.
"Without programming pioneers trying to perfect video streaming software that would deliver images of copulation and procreation to paying customers hooked up with a 28.8kbps dial-up modem, it is unlikely that CNN would be effectively delivering news clips of global breaking news," wrote Lewis Perdue in Eroticabiz.
4. Naughty: Malware
Porn sites in the past were notorious for siccing drive-by malware infections on good-time charlies who came looking for a little fun. Visitors could catch the malicious software either by clicking thumbnail galleries or by downloading new "video codecs" that actually contained Trojans (and no, not that kind of Trojan–Trojan horses). These days, drive-by infections continue to rage online–but they're no longer restricted to the seamy side of the Web; you can run into them (if you're unlucky) on legitimate sites, trying to exploit security flaws in Internet Explorer.
The results can be devastating. Just ask Julie Amero, a Connecticut substitute teacher who was horrified to find herself facing prosecution (and the possibility of up to 40 years in prison) after a computer loaded with spyware displayed pornography to her students. Fortunately for Amero, computer security professionals convinced the judge that she was merely an innocent victim of spyware programs that had taken control of the school's computer and had launched a blizzard of pop-up porn windows.
5. Nice: Live Chat
Why would you limit yourself to watching videos of naked people when you could instead chat with them, suggest ingenious activities for them to undertake, test their grasp of Hegel's metaphysics, and whatever else struck your fancy–all while using the finest in modern electronics? Porn plowed the path for video chat and its boring cousin, Web-based videoconferencing.
"Video chat is a huge area of interaction and profitability in the digital adult business," says Mark Frieser, cofounder of MyVIProom.com, an adult content and dating destination that is scheduled to debut early next year. "Tons of women are selling one-on-one chat at really exorbitant rates. That sort of video technology has definitely been pioneered by the adult industry."
Meanwhile, "teledildonics," in combination with chat, gives new meaning to the term remote control, notes author and sex educator Violet Blue, proprietress of the Tiny Nibbles Web site [this site is Not Safe For Work].
"Live camgirls created the peer-to-peer direct sex work arena, heralded the death of the pimp, and forged new tech paths (such as teledildonic interaction with camgirls where the customer pays for the connection and operates her sex toy live)," Blue wrote in an e-mail. "It remains in lucrative commercial use today."
6. Naughty: Pop-Ups, Pop-Unders, Mousetrapping
Upon crossing the threshold of a porn site, a visitor might find it quite difficult to leave, due to site applets that took control of the visitor's browser to deliver ads or to launch new windows to replace each one the user closed.
7. Nice: Broadband
In the 1990s, Penthouse magazine gave away 2400-baud modems with the periodical's logo on them, according to Gerard Van Der Leun, former director of Penthouse.com and current contributor to American Digest. At the time these modems offered the fastest way to access the magazine's popular XXX bulletin boards. Clearly, in the early years of the Net, nobody had a greater need for a bigger, fatter pipe than the adult industry and its customers.
Though the evidence is largely anecdotal, various authorities believe that "acquiring higher resolution pornographic images faster promoted broadband connections," as Jonathan Coopersmith, an associate professor of history at Texas A&M, put it in a 2006 paper on the nature of computer-based porn [PDF].
According to an October 2000 report in the New York Times, nearly 20 percent of AT&T broadband customers were paying to watch "real, live all-American sex" online, at an average rate of $10 per film. A 2003 study by Nielsen/NetRatings found that online music sharing and pornography were the biggest factors underlying broadband penetration in Europe.
Of course, nobody from Time Warner Roadrunner or AT&T Broadband ever showed up at the door saying "We're here to install your porn connection, Mr. Clinton." But when broadband rear its head locally, users could thank the adult industry for getting it there just a wee bit faster.
8. Naughty: Browser Hijacking
Among the earliest instances of browser hijacking occurred when slime lords would use spyware and adware to hijack a browser's home page or change a user's default search engine, redirecting the hapless surfer to bogus "search engines" loaded with pay-per-click ads for adult sites. The owners of these pages would receive a few pennies every time some the rube clicked on one of the links–a commercial arrangement that might translate into tens of thousands of dollars in revenue each month.
9. Nice: Traffic optimization

Long before blogs appeared–or aggregation sites like Digg and Reddit, or affiliate ad networks like Link Exchange, or even Google Adsense–X-rated online venues were building massive site traffic by sharing links, customers, and revenues among themselves.
"The porn folks have led the industry in traffic development and monetization," says Ariel Ozick, chief of operations for Wired Rhino, a search marketing optimization company. "They developed the concept of top sites linking to generate traffic and were among the first to develop an affiliate revenue-sharing model."
Since the dawn of the Net, adult sites have been sharing customers, says Frieser. "Back in the '90s, if you subscribed to an adult site and left after three months, you'd get an e-mail offering access not only to that site but to three other networks for the same price. There was a lot of that going on."
Now Frieser says that the phenomenon is starting to regain strebgth, in part because pay-to-view adult sites are losing their audience to a plethora of free smut on the Net.
10. Naughty: Domain-Name Hijacking
There's probably no more egregious example of someone filching someone else's domain than the circumstances prompting the legal battle over Sex.com. In 1996, Stephen M. Cohen allegedly used a faked document to convince Network Solutions that legal ownership of Sex.com had been transferred to his name. He then operated a wildly profitable porn operation on that site. In 2001 the domain was returned to its original owner, Gary Kremen, and Cohen was ordered to pay him $65 million. Cohen refused and is still at trial for contempt after going on the lam for five years; Kremen sold the domain in 2006 for an estimated $14 million.
11. Nice: 3G Mobile Services
Pocket porn is the new frontier. Just as adult content helped push the propagation of cable and DSL connections, mobile porn will undoubtedly arouse demand for high-speed 3G data services.
Last June, iRoticNet launched a service that lets iPhone 3G users choose from a library of more than 1000 adult entertainment clips for a flat fee of $10 a month. There are already "a few hundred" iPhone porn sites available, according to Farley Cahen, a vice president for adult industry trade group AVN Media Network. Juniper Research predicts that the worldwide market for mobile porn will swell from $1.7 billion to $4.6 billion by 2012.
Frieser, who helped launch a relatively tame mobile service built around XXX star Jenna Jameson in 2005, anticipates a sharp rise in wireless porn, especially as smart phones surge in popularity.
"I think we'll see a big spike in interactive services," says Frieser. "Look at the European market, where you can do one-on-one cam chats using your mobile. To say that's not the future for the U.S. market would be foolish."
Is that your cell phone vibrating or are you just happy to see me?
12. Naughty: Paris Hilton
Be honest. Where would her career be without "1 Night in Paris"? This lurid sex video from 2004 still contains some of her finest work, according to cineastes of the form. And anyone who ever tried to spend quality time watching "The Simple Life" on the boob tube would be hard put to disagree, even without attempting a head-to-head comparison.
When not researching porn (just for the articles, honest), contributing editor Dan Tynan tends his blogs, Culture Crash and Tynan on Tech
The PC World article can be found here
http://www.pcworld.com/article/155745/thank_you_porn_12_ways_the_sex_trade_has_changed_the_web.html